Chimpanzee Habituation Experience (Kibale Forest National Park)
Chimpanzee habituation experience is a scientific adventure of getting chimpanzees used to humans. In this situation different researchers come together to train wild chimpanzees on how to connect with human beings. Thus, this training helps in domesticating the chimpanzees and reduces their fear for human beings.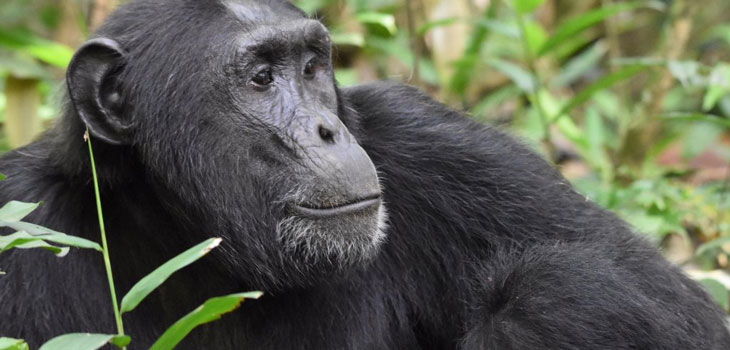 Chimpanzee Habituation experienceChimpanzee Habituation experience Kibale National Park is highest at the park's northern tip, which stands 1590 meters above sea level, located in western Uganda; it is 795 square kilometers in size. Northern Kibale is also the wettest area covered in swamps and receiving a mean annual rainfall of up to 1700 mm during March – May and September to November.
Half day chimps habituation experience
In this case the visitor will do half day chimpanzee habituation where he / she is supposed to wake up at 6:00 am have breakfast and transfer to the briefing point at 6:30 am later enter the bush for the habituation experience at 8:00 am, spend time with the chimpanzees, know their behaviors, names and how they live for over 4 hours. Depart from the bush at around midday.
Full day
You can take about a full day where you wake up at 6:00 am have breakfast and transfer to the park headquarters with packed lunch to briefing point. later on, after briefing session, enter into the jungle forest at 8:00 am to start off the habituation. Retire at any time of the day depending on your ability.
Accessibility to Kibale National Park
The park can be accessed by road from Kampala via Mubende and Fort portal or through Mbarara and Kamwenge.
Gears for Chimpanzee habituation experience / what to pack for Habituation tour.
Hiking gumboots.
Heavy Rain jacket.
Long sleeved shirts.
Pure Bottled drinking water.
A Pair of binoculars.
Hat and sunglasses.
Cameras and extra battery.
Gardening gloves.
Good Insect repellent.