3 Days Murchison falls & wildlife Safari ( Murchison falls Safari )
3-days Murchison falls and wildlife Safari you will discover the beauty Uganda has to offer you during your 3 days Murchison Falls tour in this National Park. Murchison Falls National Park lies in Masindi and Amuru Districts, Northwest Uganda. The park has spectacular beautiful falls and definitely nature's greatest gift to Uganda! These falls have been for a long time the major attraction to this park for many years. Murchison Falls National Park has 75 different species of mammals and 420 birds. No doubt making it the NUMBER ONE Stop national park in Uganda. It has a variety of activities to exhaust one's adventurous spirit.
Book Now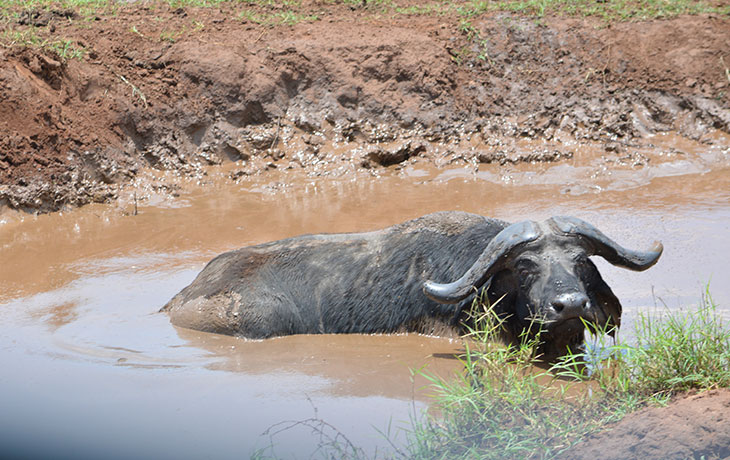 African Buffalo in Murchison falls
Price per person for numbers of people. ( For 2 people, each pays $590 for Budget Lodge-in stock)
BUDGET LODGE
2 – $590 pp
3 – $475 pp
4 – $410 pp
5 – $385 pp
6 – $385 pp
7 – $385 pp
8 – $385 pp
9 – $385 pp
MID-RANGE LODGE
2 – $720 pp
3 – $590 pp
4 – $565 pp
5 – $524 pp
6 – $520 pp
7 – $495 pp
8 – $495 pp
9 – $495 pp
LUXURY LODGE
2 – $900 pp
3 – $775 pp
4 – $765 pp
5 – $705 pp
6 – $700 pp
7 – $690 pp
8 – $690 pp
9 – $690 pp
HIGHLIGHTS FOR 3 DAYS MURCHISON falls and WILDLIFE SAFARI UGANDA
Exciting launch trip downstream to the Nile-lake Albert Delta
Bird watching during the launch cruise and game drives
Hiking at the top of the falls
Unforgettable Game drive in Murchison Falls National Park
Travel in a customized 4WD safari Vehicle
Memorable Cultural encounter
2 nights Accommodation
All Meals during the entire Safari
Airport transfers
DETAILED ITINERARY FOR 3 DAYS MURCHISON FALLS and WILDLIFE SAFARI
Day 1: Travel to Murchison falls National Park with an evening Game drive
Pick up from your hotel by your Driver / Guide at 6:30 am and start the journey by 6:45 am. Drive direct to Masindi Town where you will have your lunch and then proceed to the National park in time for a Nature walk within the Budongo Forest Reserve. After the walk, you will drive towards the northern part to cross the Victoria Nile River, which passes right through the National park. Murchison Falls National Park is the only National Park in Uganda that needs the ferry to cross from one side to the other because The Victoria Nile divides the northern and southern sides.
Accommodation options
Luxury: Chobe Safari Lodge/Paraa Safari Lodge
Mid-Range: Pakuba Safari Lodge/Murchison River Lodge
Budget: Heritage Safari Lodge
Meal Plan: Lunch and Dinner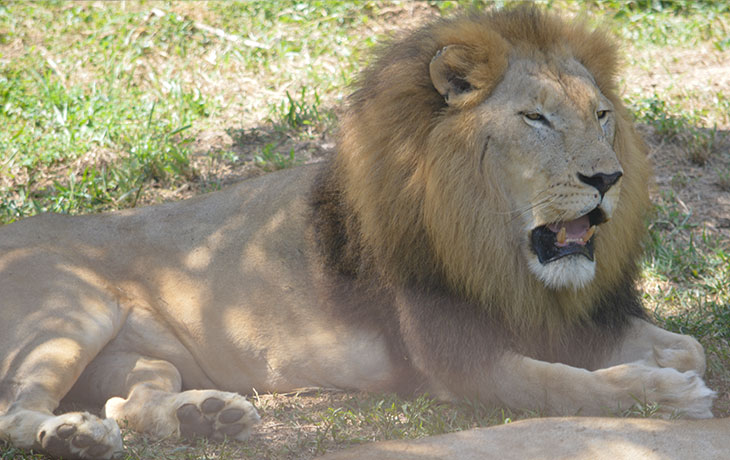 Lion in Murchison falls
Day 2: Murchison falls Morning game drive and afternoon boat cruise
With your guide, you will have an early morning Launch Cruise trip where you will see humongous hippos, and Nile crocodiles as well as different bird species, some of the 76 species of mammals found in this National Park. The Launch trip usually takes up to 1 to 2 hours. It is concluded with a hike to the top of the falls. After the launch cruise/trip, you will drive back to the safari lodge, and have lunch and a relaxed afternoon. Later you will head out for an evening game drive as most animals are out, especially the cats. You will most definitely see the Giraffes, and the Elephants, among others. Back from the game drive, there will be so much to catch up on as the drive always gives a different experience every single time.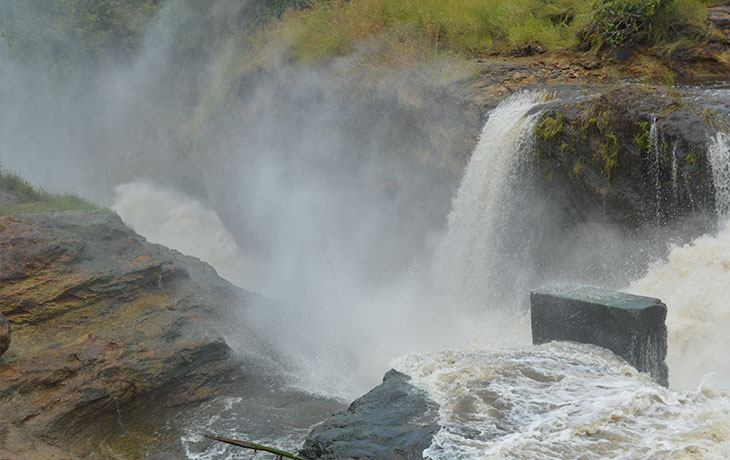 Top of Murchison falls
Accommodation options
Luxury: Chobe Safari Lodge/Paraa Safari Lodge
Mid-Range: Pakuba Safari Lodge
Budget: Heritage Safari Lodge
Meal Plan: Lunch and Dinner
Day 3: Morning Game drive and transfer back to Kampala
Wake up and have an early morning breakfast and check out of the safari lodge. You will then embark on a journey back to Kampala driving through the park to the Wankwar Gate and if you were lucky, you might get to see more wildlife as you exit the national park. You will also get a chance to see Karuma Falls, where you will have a few minutes to stop to marvel at the beauty of the falls and get a few facts about them from the tour guide. Continue to Kampala with a lunch stop and then be dropped off at your hotel or airport. Meal Plan: Breakfast and Lunch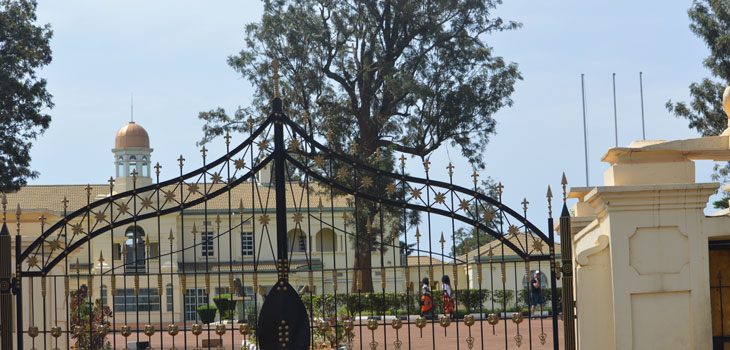 Guided Tour at Kabaka's Palace Mengo
What to bring for 3 days Murchison falls Safari and wildlife tour
A rain jacket is essential as it could unpredictably rain
Light clothes as the sun does shine pretty bright in this part
Torch is essential for safety purposes
Sunglasses to protect from direct sun rays
A-Zoom lens Camera for photographs
A good insect repellent to keep those persistent insects away
Hiking boots or runners for the hike
Other activities that can be done in Murchison falls National Park
Sport Fishing on the Nile Banks
3 days Murchison falls and wildlife Safari includes:
Airport transfers pick up and drop off at your destination
Meals per itinerary
Pure Bottled drinking water
Private Safari Vehicle
Services of an English-speaking guide
Accommodation in self – contained rooms / cottages for 2 night
Park access fees
All activities indicated in the itinerary
3 days Murchison falls and wildlife Safari excludes:
Airfares
Uganda Visas
Luxury drinks
Laundry
Tips to the local guide
Telephone fees
Porter fees when tracking
Personal insurance and shopping
Any other item not mentioned above