Gorilla Naming Ceremonies 2018 Rwanda ( Kwita Izina )
Since 2005, Rwanda has been holding annual Gorilla naming ceremonies called "Kwita-Izina" whose proceedings are organised by the Rwanda Development Board that oversees the affairs of Volcanoes national park. This ceremony which is held at the base of the Virunga mountain has firmly gained ground as an annual activity that goes further to recognize the value of partnerships and the role of the rangers who are fully dedicated to the conservation of these gentle giants.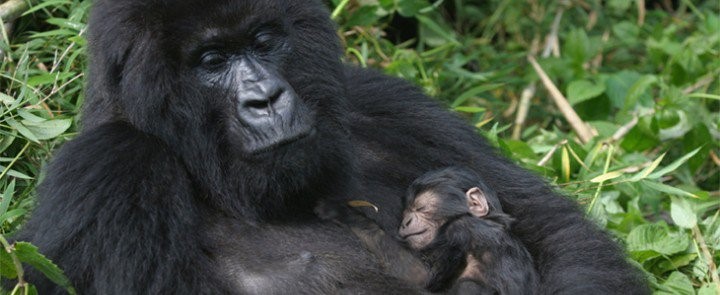 The 13th Kwita-Izina was held on 1st September 2017 and this year's ceremony is scheduled for 5th September, marking the 14th ceremony ever held. The previous years have proved a success and 216 Gorillas have been named, some of which have been twins, one pair born in 2005 and the other in 2012. The names of the baby Gorillas are given only by annually selected individuals who have dedicated global or local contributors to the conservation of the Mountain Gorillas; these individuals carefully select names with beautiful meanings for new-born Gorillas or adult gorillas that join a habituated group and these names are officiated at the Kwita-Izina ceremony.
Kwita-Izina has been a prominent ceremony in educating the local people about the importance of conserving these beautiful creatures that are highly endangered and aside from the educative bit in this ceremony, there is a lot of entertainment through cultural dances and folk songs. So don't miss the Gorilla naming ceremony, in 2018! Get involved, and study the history and conservation of these "Gentle Giants" that began way back with the late Dian Fossey, a prominent figure in the history of Mountain Gorilla conservation. Kwita-Izina 5th September, see you there!