A new baby gorilla is welcomed by the Mubare gorilla family.
Bwindi Impenetrable Forest National Park is found in southwest Uganda, not far from the Rift Valley's edge. According to the Uganda Wildlife Authority, a total of 120 mammals have been recorded in this ecologically diversified environment, including rare forest elephants, antelopes, and numerous monkey species like Olivia baboons and chimpanzees.
In this forest, 400 different bird species can be found, including 23 indigenous to the Albertine Rift. Mountain gorilla tracking and a cultural experience with the Batwa people make up the major activity.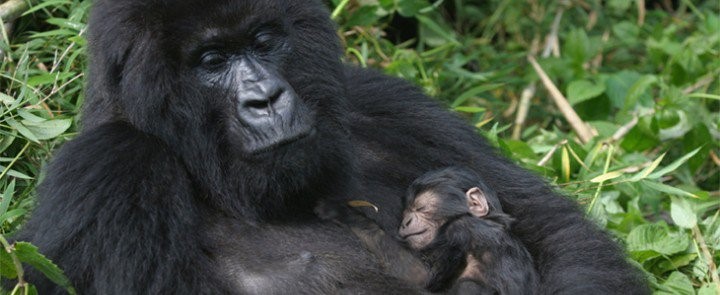 The Mubare family welcomed a new baby gorilla into the world. The infant can be found in the Buhoma sector of Bwindi Impenetrable National Park, to the north. The family was the first group to be habituated in 1992, and tourists and visitors may use it starting in 1993. On October 16, 2019, this group will receive a baby whose name will shortly be made public.
The infant's mother is Businza. The oldest gorilla family in Buhoma and all of Bwindi is this one. The news of the newborns was announced and spread by Mr. Peter Mbwebwe, a warden for the Uganda Wildlife Authority at Bwindi Impenetrable Forest National Park. Both the mother and the infant are healthy and doing well.