Rwanda Hot Air Balloon in Akagera
Rwanda's first-of-its-kind hot air balloon, which now operates in Akagera National Park, was first and successfully launched on January 19th, 2022 under the umbrella of cooperation between Royal Balloon Rwanda, Rwanda Development Board and Akagera Management Company as a joint partnership.
Rwanda's Hot Air Balloon

Royal balloon Rwanda has two hot air balloons in operation, each of which has a capacity of carrying about 4 to 6 guests in total and can rise about 100 meters to 1000 meters above for superb aerial scenic viewing of the open savanna landscape and its wildlife, most importantly Rwanda's big 5 animals, namely; African elephants, Cape buffaloes, Rhinos, Leopards, and Lions, among other animals and scenery.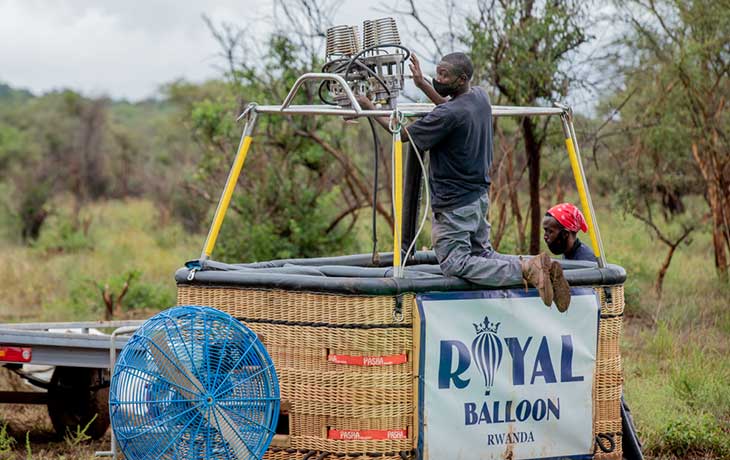 Royal Balloon Rwanda

Inclusions, therefore, with Air Balloon in Akagera National Park and Royal Balloon Rwanda (tourism group) as operator and management bodies, who have been in tourism operations for more than 30 years of existence and are running different hotels in the country of Turkey and the same balloon activities in Eastern and Southern Africa. They will boost Rwanda's tourism in a different form, which includes actively supporting conservation efforts and contributing to the locals in the form of job opportunities.