Cycling experience Uganda (guided biking safari)
Cycling experience Uganda, cycling as a means of transport or activity involves a wheeled bicycle for different reasons, such as relaxation during your leisure hours or an adventurous sport racing experience, and it's categorized into four-track cycling.
Road cycling: cycling on the paved road.
Cyclocross cycling:  cycling over rough areas.
Tandem cycling: riding a bicycle for two people.
Cyclo-tourism: touring certain locations by bicycle.
Therefore, this activity is commonly used as a means of transport in Uganda, and for that reason, they frequently use it to transport people and their goods, most commonly in the northern and eastern regions of Uganda, as the cheapest means of transport.
History of Bicycle in Uganda:
In 1891, the first bicycle was introduced or imported into Uganda by Rev. Robert Ashes from London, a brand of Raleigh; however, he was a Christian missionary from England who first arrived in 1880. Further, in 1950, bicycles became more popular in Uganda in that the chiefs, clerks, extension workers, and veterinary officers used them for transport. In 2023, it will mark 132 years of bicycle transport in Uganda.
When and where to do cycling experience Uganda:
Cycling can be done throughout the year, but it's more fun to do it during the rainy seasons so that you can be muddy and enjoy the experience more than during the sunny seasons that can be really hot and dusty, which include Bwindi Impenetrable National Park, Lake Victoria, Kibale Forest National Park, Lake Bunyonyi, and many more areas in Uganda.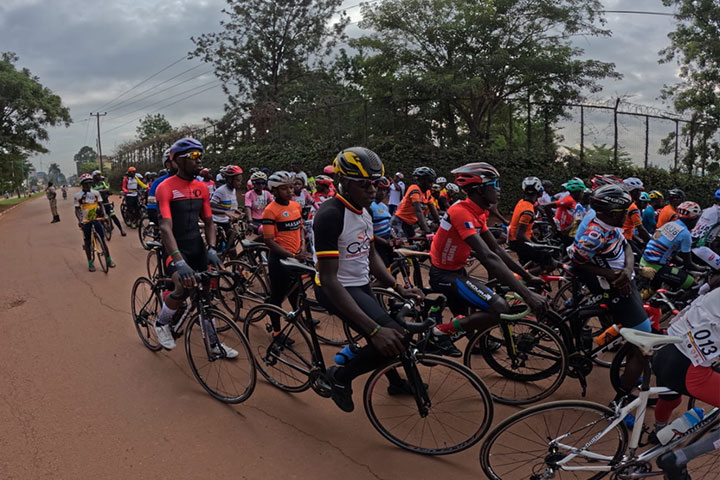 Cost of cycling experience Uganda:
The activity can cost between $15–$30 per person for about 1–3 hours, which varies according to the skills of an individual and their fitness to partake in.
Where can it be done in Uganda?
Lake Mburo National Park, Uganda's smallest park located in western Uganda, Mbarara district. Cycling can be done in the park under a guided nature walk with an armed ranger guide. Costing $30 to take part in, bike hire $25, and the entrance fee $40.
What you need for cycling experience Uganda:
Helmet
Light clothes
Water
Shorts
Track suit
Sporty outfit
Closed shoes.
Raincoat
Sunscreen