Bwindi Impenetrable National Park
Bwindi Impenetrable National Park is situated in the southwest of Uganda. On the edge of the Albertine Rift Valley, close to the Democratic Republic of the Congo's border, is Uganda. In 1991, the park was gazette, and in 1994, UNESCO designated it as a Natural World Heritage Site. It is 331 square kilometers in size and is only accessible on foot. It has one of the best ecosystems on the continent and one of the most biologically varied woods in all of Africa.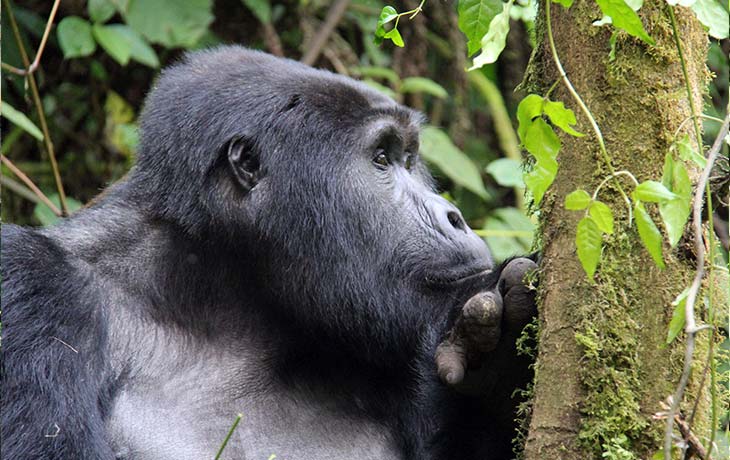 It takes 9–10 hours to drive from Kampala to the park through Mbarara. Entebbe or Kampala are two options. From Kampala (Kajjansi Airfield) to Kisoro's asphalt airstrip. Three airstrips, Kayonza, Kihihi, and Nyakabande, provide excellent service to Bwindi.
It is well-known for being the habitat of mountain gorillas, and the primary activity in this location is gorilla tracking. Over 600 mountain gorillas may be found living in the park. Half of the remaining population on Earth are mountain gorillas, but there are many other mammals as well, including black and white colobus, bush pigs, giant forest hogs, vervet monkeys, baboons, and many others. There are also other bird species in the park.
Activities that are done in Bwindi Impenetrable Forest National Park
Gorilla tracking and habituation experience
The main activity done in Bwindi is gorilla tracking; there are four trailheads where one tracks one of the gorilla families. There is also gorilla habituation in Rushaga where you can be with these gentle giants and play with them for over four hours or a full day depending on your ability.
The Batwa community walks
Batwa are the first people of the forest, they live in harmony with nature. Many people want to visit them and experience their indigenous ways of living, vibrant songs, and dance.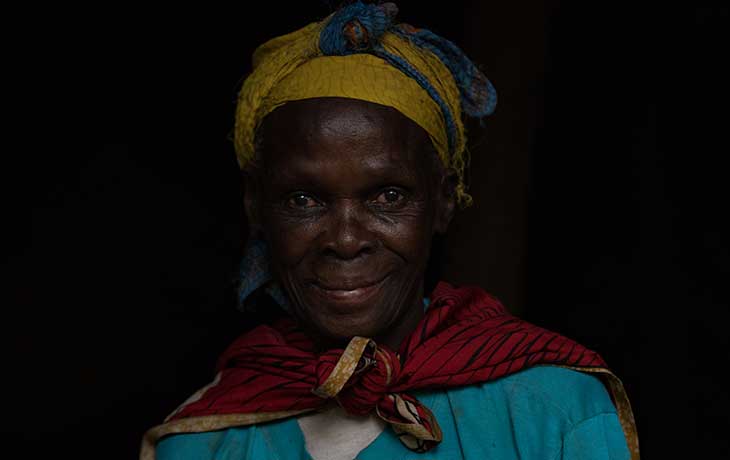 Hiking experience in Bwindi
Hiking in Bwindi is done from the Nkuringo side to Lake Mutanda where you paddle across in a wooden dugout and continue to Kisoro. Hiking is always with a guide and this guide incurs fees per person.
Birding adventure in Bwindi
400 bird species have been recorded in the park thus picking it as Africa's number one birding site so visitors can track gorillas while watching birds.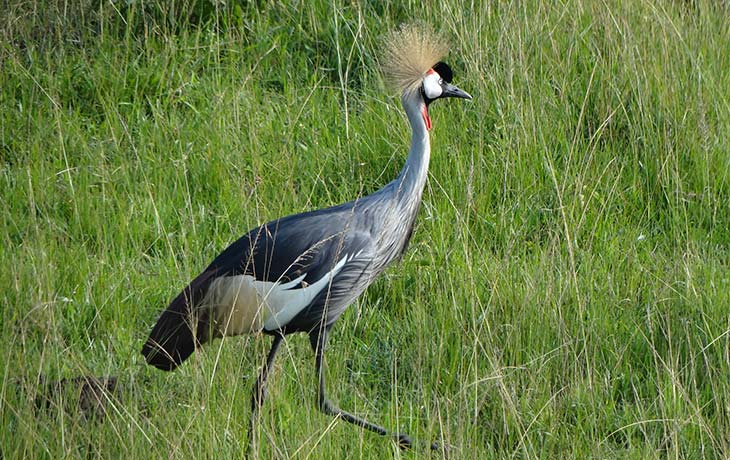 Mountain bike riding in Bwindi
Buhoma area provides the best biking experience, you can also do a village walk on the bike with the help of a guide, and the average bike ride is three hours with much to see along the trail or road.
The park has 4 sectors for Gorilla tracking which include.
Rushaga sector: This sector is located in the southern part of the park with 5 gorilla families including Nshogi, Busingye, Bweza, Mishaya, and Kahungye. Rushaga is one of the sectors that provide the best habitation experience. There are also other activities like Bird watching and Batwa community walks.
Buhoma sector: it is located in the northern part of the park, Buhoma gets a lot of visitors compared to other sectors due to its easy accessibility from the Kabale and Kihihi airstrip. it's also near Queen Elizabeth National Park which makes it easy to access through Ishasha. Besides gorilla tracking, Buhoma has other activities like bird watching; Batwa community visits and hiking the trails.
Ruhija sector: the area is in Bwindi Impenetrable National Park's Eastern region. The Kyaguriro, Oruzogo, and Bitukuro families call this region of Bwindi their home, and it is also the coldest. Other activities besides gorilla tracking include trekking trails up Rwamunyonyi Peak and chances to see other primates including elephants and monkeys.
Nkuringo sector: the sector is situated in the park at a greater elevation, which is advantageous for young visitors who can handle strenuous hikes. The Nkuringo family resides in the neighborhood.
Best time to visit Bwindi Impenetrable Forest National Park
June to August as well as December to February
Due to the trails' dryness, these months offer the ideal opportunities for tracking. While the aforementioned months are always sunny and the dry season is when monitoring is best done, tracking is still possible all year long.