7 days Rural Tourism Rwanda ( Rwanda Cultural Experience )
In this 7 days Rural tourism Rwanda expedition, you will be getting the direct knowledge about Rwanda and her capital city in 7 days Safari. With Simba Africa Expeditions professional tour guide you will visit the wonders of thousand hills, visit rural communities, Kigali city tour, community, Imigongo art tour, Ethnobotany tour, visit the Banana and Sorghum beer production among others. And you should be well assured of getting your hands dirty at some of the places you will visit. Below are both the summary and detailed itinerary of you 7 Days Rural Tourism Rwanda.
Book Now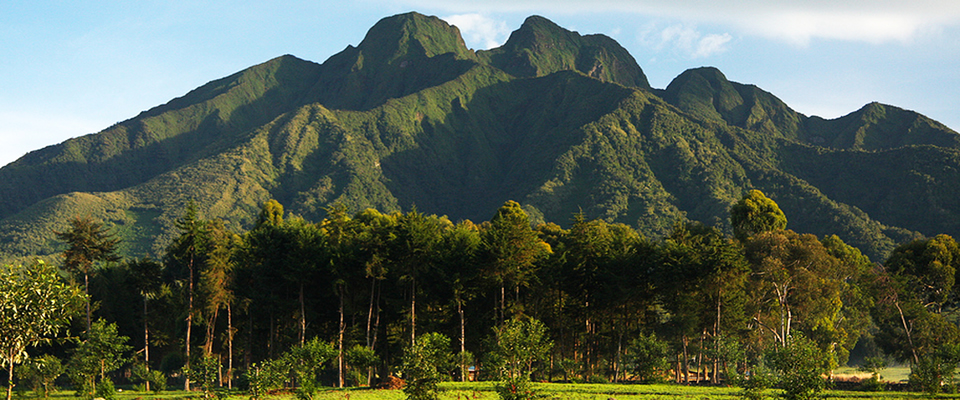 Rwanda a thousand Hills
HIGHLIGHTS FOR 7 days Rural Tourism Rwanda
Visitation and interaction with the Kinigi cultural village people
Rwanda Rural and Community Visit
Visiting Banana and Sorghum beer production
Travel in a customized 4WD safari vehicle
Service of English speaking driver
Delicious meals
6 nights accommodations
Airport Pickup and transfer
Detailed itinerary for 7 days Rural Tourism Rwanda
Day 1 : Arrival
You will be arriving at the Airport and be picked by your guide / driver who will transfer you to Hotel for briefing about your ahead Rwanda experience. You should check in have dinner and afterward rest as you will be having an exciting day the next day.
Accommodation options
Day 2 : Kigali City Tour
You will wake up not so early and have your breakfast, you will then head out for your city tour adventure to a historical site in Kigali. You will then visit the landmarks of colonial, post – independence, Kigali Genocide memorial site, Kandt Museum, Belgian camp. You will later convey to Bugesera in the afternoon to visit the reconciliation rural area, Nyamata and Ntarama genocide churches. That should do for the day, return to the lodge for dinner and overnight.
Accommodation options
Day 3 : Rural tourism and Community Visit
Today as well, you will have breakfast then late take a cultural tour to pastoralist to experience the social characteristics of the Rwandese pastoralists. It can still be traced in parts of the eastern province in Gatsibo district and Nyagatare district s the tour will take to the pastoralist village where to observe and participate in the tradition cattle grazing.
Some activities you will take part are to make your own traditional raincoat from grass, learn how to milk with your own hands and no machines here. After milking you will see the different calabashes used in preserving milk and qualification it take to make one; this goes in line with norms of handling calabashes, drinking milk. The tour will end with visiting some monuments left behind by the former kings and then return to the lodge / hotel for your overnight .
Accommodation options
Day 4 : Imigongo Tour
After breakfast take the unique modeling and paintings called Imigongo which meanings back and was developed by the Rwandan society a long time ago around 1500 years. This was all done by Prince Kakira son of King Kimenyi of the Gisaka kingdom also part of the great Rwandan kingdom in a current eastern province. Kakira invented the idea of embellishing and making more attractive art designs for decorations in the houses.
They use cow dung from calves and mix it with ash and then make different designs ranging from the back of the elephant, elbow designs to mention but a few because the designs come from their memories about different things or items etc . They have over ten different designs with well – documented interpretations. Return to lodge for dinner and overnight
Accommodation options
Day 5 : Ethno-Botany Tour
Enjoy your breakfast, thereafter go for traditional skills and methods used in identifying diseases and the traditional remedies. Go into the field with traditional healers and learn on how the seeds, leaves, barks, roots and fruits can be used to cure a number of diseases by mixing or not mixing them. Insects, lianas, lichens etc all play a significant role. Afternoon, visit a local home where the women share their experiences in making traditional dishes. Back to hotel for dinner and Overnight at Rwandan home.
Accommodation options
Day 6 : Banana and Sorghum beer production
Banana and sorghum are some of the staple Food products in Rwanda that is used in different ways for example as food, local beer / drinks and very important in the cultural practices most especially during traditional weddings, settling of disputes between community members, the bonding relationship between different families etc.
Rwanda has four different species of banana plants and each species of banana plant has got unique uses and values; practically, the visitors will learn and understand while in the field. Sorghum production is quite complicated but made simple to experience and really a thrilling experience. Overnight at recommended hotel.
Accommodation options
Day 7 : Cultural and departure
Have breakfast and visit the Kinigi Cultural Village: Get to understand the culture of the Rwandese through their daily life and knowledge of the environment, poetry, folktales, dancing, singing, pottery and the theoretical hunt gathering skills. It's one of the thrilling experiences and very adventurous as you try to adapt to the traditional hut homes and lifestyle later transfer to Kigali and to the airport. Meal plan : Breakfast and Lunch.
7 days Rural tourism Rwanda includes :
Airport transfers for pickup and drop off
Accommodation and meals as per itinerary
Transportation by safari vehicle
Visit Imigongo and ethno tours
Visit Banana and sorghum beer brewery
Visit Kinigi cultural village
Kigali city tour
7 days Rural tourism Rwanda excludes :
Airfare
Ugandan Visa
Luxury drinks
Laundry
Gratitude to the local porter
Personal insurance
Personal shopping bills and cigarettes
Any other item not mentioned above