Kanye west and Kardashian visit Murchison falls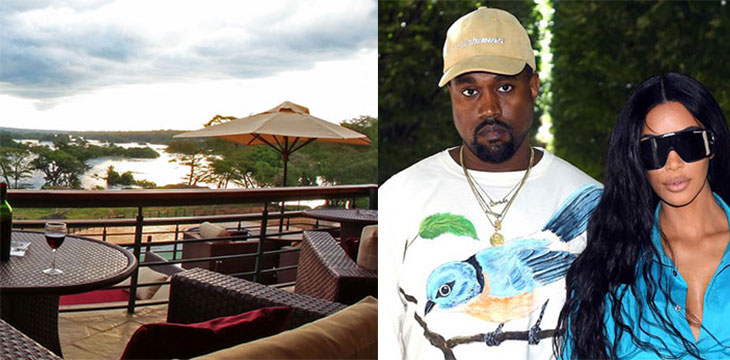 Uganda, the great pearl of Africa has had the privilege of currently hosting Kanye and Kim Kardashian, one of the world's most famous couples. The couple, with older daughter North, is said to have set base in Uganda's top-notch luxurious safari lodge, Chobe Safari lodge in Murchison falls National Park, Uganda's oldest National Park that is home to the world's most powerful waterfalls. Kim and Kanye are said to be enjoying and basking in the beauty and freshness of the untamed wild as they explore the beauty of Uganda. We hope they get to see the Mountain Gorillas too!
A word from Kanye west
He is said to be working on his new album and as he mentioned, he wanted to draw inspiration from his roots on African soil. Well, this world's celebrity could have drawn inspiration from anywhere else on the African soil for his new album, but he chose the pearl of Africa and why are we not surprised? Well, because we know first-hand what the beauty of the great pearl of Africa can do for one's mind. So, with that, we would like to wish Kanye and their family, an awesome stay here in Uganda, the pearl of Africa!