6 Days Kilimanjaro Umbwe route (Mount Kilimanjaro Hiking via Umbwe)
6-days Kilimanjaro Umbwe route Hiking adventure, Umbwe route is the shortest route but has challenges as it is very difficult to climb due to its steepness. Due to the fast ascension, this route does not provide enough time for altitude acclimatization so proceeding slowly is vital. Although the traffic on this route is very low, the chances of success are not as great unless an acclimatization day is added.
The route is offered at a minimum of six days, and seven days is preferred. This route merges along the way with the Machame route, Lemosho route and Shira route. Western Breach Approach-An alternative route to the summit approaches Uhuru Peak from the west, called the Western Breach Route. The strenuous Western Breach ascends 850 m in about 1.25 miles
(2 km), and requires some scrambling (climbing on hands and feet) at certain points. This path is very beautiful but also very challenging due to its rock formations and its steep slope. The Western Breach was gaining popularity among climbers using the Umbwe, Lemosho, Shira and Machame routes until a rock fall claimed the lives of three climbers in January 20166.
In response, Kilimanjaro National Park (KINAPA) closed the Western Breach Route but in 2017 KINAPA open it again with condition that all clients and their supporting members who want to use this option must sign at the entrance gate that they are doing for their own risk.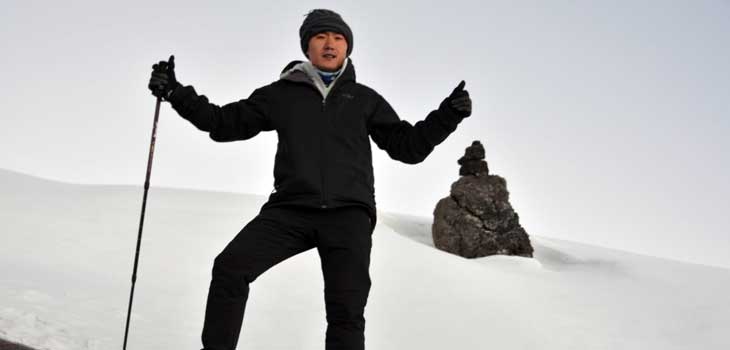 Day of arrival: You will be picked up from Kilimanjaro Airport to Moshi town at the hotel where you will overnight. (BB)
Detailed itinerary for 6-days Kilimanjaro Umbwe route (Mount Kilimanjaro Hiking via Umbwe)
Day 1: From hotel to Umbwe cave campsite.
Elevation: 1200 m to 1700 m to 2850 m, Distance: 10 km, Hiking time: 4-5 hours and Habitat: Montana forest; Pick up with our vehicle from the hotel, drive to Umbwe gate. Here after completing the gate registration procedures, the trek starts through the rainforest to Umbwe cave campsite where you will find all tents already set up then stop for dinner and overnight. Today you will walk across ridges and valleys into a really thick forest.
Day 2: Umbwe cave campsite to Barranco hut campsite.
Elevation: 2850 m to 3950 m, Distance: 9 km, Hiking time: 4-5 hours and Habitat: Montana forest and heather. On this day after breakfast, you will trek through the remaining forest to the moorland and heath zone and you will be enjoying some wonderful views of the Barranco valleys and the ice cap on top of the mountain. Then you will arrive at Barranco camp for dinner and overnight.
Day 3: Barranco campsite to Karanga campsite
Elevation: 3950 m to 3900 m, Distance: 6 km, Hiking time: 4-5 hours and Habitat: Moorland; Today you will be having a short day walk and in the late morning you will start climbing Barranco wall and reach 4200m for acclimatization and continue crossing ridges and valleys to Karanga campsite for hot lunch. After lunch you will have a short rest and get another acclimatization of trekking up the screed slopes towards the Southern ice field then you will return to the camp for dinner and overnight.
Day 4: Karanga campsite to Barafu campsite
Elevation: 3900 m to 4620 m, Distance: 5 km, Hiking time: 3-4 hours and Habitat: Alpine Desert; Today trek up to the Barafu ridge campsite is tough because of altitude. The walking hours are few because is steep so it need slowly walk so to avoid fatigue as well as high altitude sickness. You will walk across an alpine desert with strong cold wind blowing because there are no trees around as well as get closer to the Kibo glaciers. You will have lunch and early dinner at around 1700hrs then rest until midnight when you commence your push for the summit.
Day 5: Barafu hut campsite to Uhuru peak to Mweka hut campsite
Elevation: 4620 m to 5895 m to 3100 m, Distance: 15 km, Hiking time: 10 – 12 hours and Habitat: Desert and ice; The day starts around midnight with a light breakfast, and then last preparations for your summit ascent. The goal is to climb before dawn so that you can reach Uhuru Peak shortly before or after sunrise. Leave to the peak at 12:00 am, switch back up steep screed or possibly snow, and reach Stella Point on the crater rim at 5,861m between 4 and 5 am.
At this point, you will have views of the fabled crater and its icecaps facing you and all the spectacular areas surrounding you. Then after 1 hour of hiking along the Kibo crater rim near the celebrated snow takes you to Kilimanjaro's true summit, Uhuru Peak. Here you will spend some time taking photos. After your summit activities are done, descend back to the Barafu Huts campsite, have lunch, rest collect your equipment, and continue your walk down through the moorland and heath zone to Mweka Huts campsite, then dinner and overnight at Mweka hut campsite.
Day 6: Mweka hut campsite to Mweka gate to Moshi
Elevation: 3100 m to 1700 m, Distance: 9 km, Descending time: 3-4 hours and Habitat: Montana forest. After breakfast, today is your last day on the mountain so you will descend down to Mweka park gate walking across Montana forest this descent will take 3-4 hours. Then here at the gate, you will sign out and get ready to board the vehicle ready for the transfer back to Moshi. Day of departure: Transfer to the Kilimanjaro Airport.
6-days Kilimanjaro Umbwe route Hiking Adventure Includes
Park fees
Camping fees
Rescue fees
Mattress
18% VAT on tour fees and services
Transportation to and from the mountain gate
Professional mountain guides, cooks and porters
3 meals daily while on the mountain
Filtered water throughout the trek
Fair wages for the mountain crew as approved by the Kilimanjaro National Park Authority (KINAPA), Kilimanjaro Association of Tour Operators (KIATO)
Pick up and drop off at Kilimanjaro Airport
Accommodation before and after tour Kilimanjaro crane/ Key's Lodge (BB)
6-days Kilimanjaro Umbwe route Hiking adventure excludes
Flights
Travel Insurance
Visa and passport fees
Tips to mountain crew
Items of a personal nature
Laundry Services
A doctor for the group
Alcoholic beverages
A portable flush toilet with a toilet tent is extra ($100 per toilet + toilet tent)