How do you miss out on Kampala City Tour
Kampala city is Uganda's commercial capital, it borders Africa's largest lake' Lake Victoria. It has hills covered with green ambience with trees surrounding as well as it's the so-called urban centre of contemporary skyscrapers.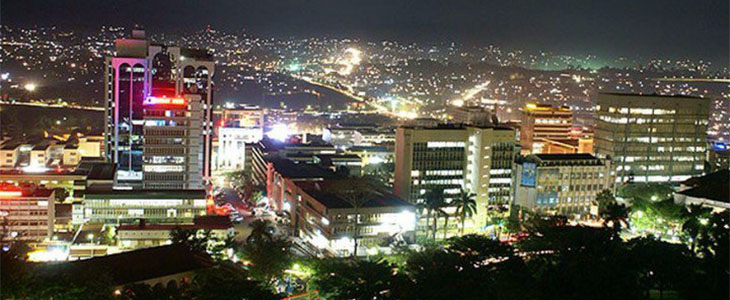 At Simba Africa Expeditions we would like to welcome you to the pearl of Africa's safest city Kampala.
We can make the best of your trip to Kampala city Uganda by taking you out on our short guided tours. You will enjoy the richest bit of many cultural/historic sites; the city is beautifully built across its famous seven hills with nice people in it. Every smiling and shining like gold in a bank. When choosing to come with us to Kampala city we will make sure you don't miss visiting the popular cultural and religious shrines, walking downtown and upper Kampala city centre.
The history of this great city dates back many years and its modest written history begins around the early 19th century upon the arrival of the first Europeans. Much as written history dates back less than 200 years, an oral history of Uganda dates back hundreds of years, and it continues to be moved from one generation to another. The Egyptians had a large impact on the modern history of Uganda, as they had a large interest in the area(River Nile) during the late 1800's numerous efforts were made by the Egyptians to establish many territories in Uganda, and by 1889; they had fully retreated from the country. The opening of the Suez Canal made Africa more accessible to Europeans, and with this came the influx of the British into Uganda.
The Belgians and Germans were both also interested in areas of Uganda during this time. In 1880 the British East African Company built a fort, which was the first of its kind in the country. In 1962, Uganda gained its independence, and Kampala became its capital. Kampala is geographically located in the Buganda Kingdom the largest Tribal Kingdom in Uganda.
The city had been leased by the colonial government from the King of Buganda and history says that by the year 2000, the signed lease expired and the city had to back into the hands and ownership of the Buganda Kingdom(King). Kampala is the safest city in Africa. You can move west to North of Kampala at any time without having any issues.