Visit Budongo forest Uganda ( Chimpanzee tracking Budongo )
The famous Budongo forest is situated North West of Uganda's main Kampala capital on your way to another mighty Murchison falls national park. The forest measure 318. 5sq meter, the place is approximately a 3 to 4 hours drive from Kampala and is located on the escarpment of the re-known Lake Albert. The forest is characterized by altitude dampness, the semi-deciduous verdant forest covers 42800 hectares.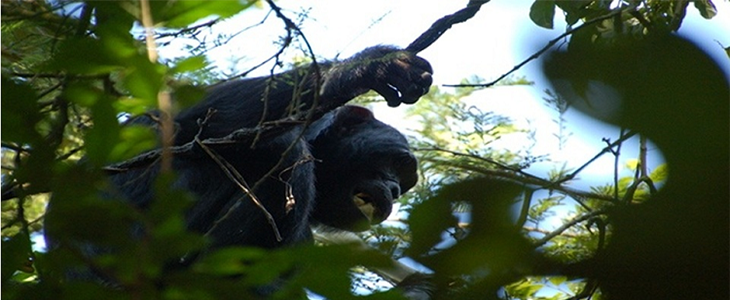 Budongo forest is the largest Mahogany and ironwood forest in the East African region, as well as the biggest to the number of primates throughout the entire country boundaries, this forest is among those most ideal sites in the country which have guided bird watching along the Royal Mile. There are five major forest types which include: swamp – forest, mixed cynometra, colonizing plus the cyanometer. the largest part of this forest is sheltered by a tropical high-forest community
Tourist sites within the forest are Kaniyo Pabidi, and Busingiro Ecotourists sites which are located along the Murchison falls National Park, once in a while, you may have a chance to spot lions, leopards and buffaloes. The best ideal time to set off for tourism is early morning because you will have the opportunity to see several most Budongo forest inhabitants along river waiga which in most cases offers refreshment to various wildlife species within the forest. You will enjoy bird watching, chimpanzee tracking and experiencing nature.
Chimpanzee tracking: This is the most prioritized activity and it usually starts in October to January which is the fruit-bearing time, yellows are ever in short supply curtsy of chimps and birds which feed on the most. You can enjoy this by yourself once you choose to visit this mighty forest
Birding: Among those various bird species which have been recorded in this forest are more than 360 species, 290 butterfly species, 130-month species, 465 tree species and 24 mammals that will certainly reward you with a very amazing birding safari experience in this great forest in Uganda.