Newly born gorilla Baby in Bwindi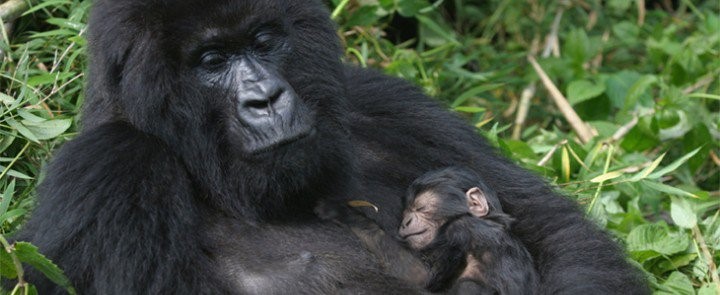 Newly Born Gorilla in Bwindi impenetrable national park is located in southwestern Uganda. A home of 36 mountain gorillas' groups, only 13 are habituated and of recently the Bushaho group in Nkuringo has brought excitement among Uganda wildlife officials and conservationists whereby the new-born gorilla baby delivered by mother Bunyindo belonging to Bushaho that comprises of eight members led by silverback Bahati.
A word from UWA about newly born gorilla baby in Bwindi
According to Uganda wildlife Authority, the newly born gorilla is yet to be named but will occur depending on the behaves and response to tourists in the gorilla family it will be moving with, this has greatly added value to the gorilla populations and increased tourist attraction at large on the endangered species.